You can easily add your domain from within the Control Panel. To add your domain(s), please follow the steps below.
1. Using the Navigation Bar select "Services - Domains".
2. Here you will now see the "Domains" tab and all of your domains in the Control Panel, if you any already.
3. Then click on the
"Add domain"
from the top right and that will open a search bar for you to search a domain name.


4. Here you will see various information about the domain. Type the domain name you would like to add in the search bar and see if the domain you are after is available. In the below image we are going to add a domain "testexample.uk".

5. When you click on "Register" that will add your domain to the basket and you click on the cart and continue or you can can click on the "order selected domain".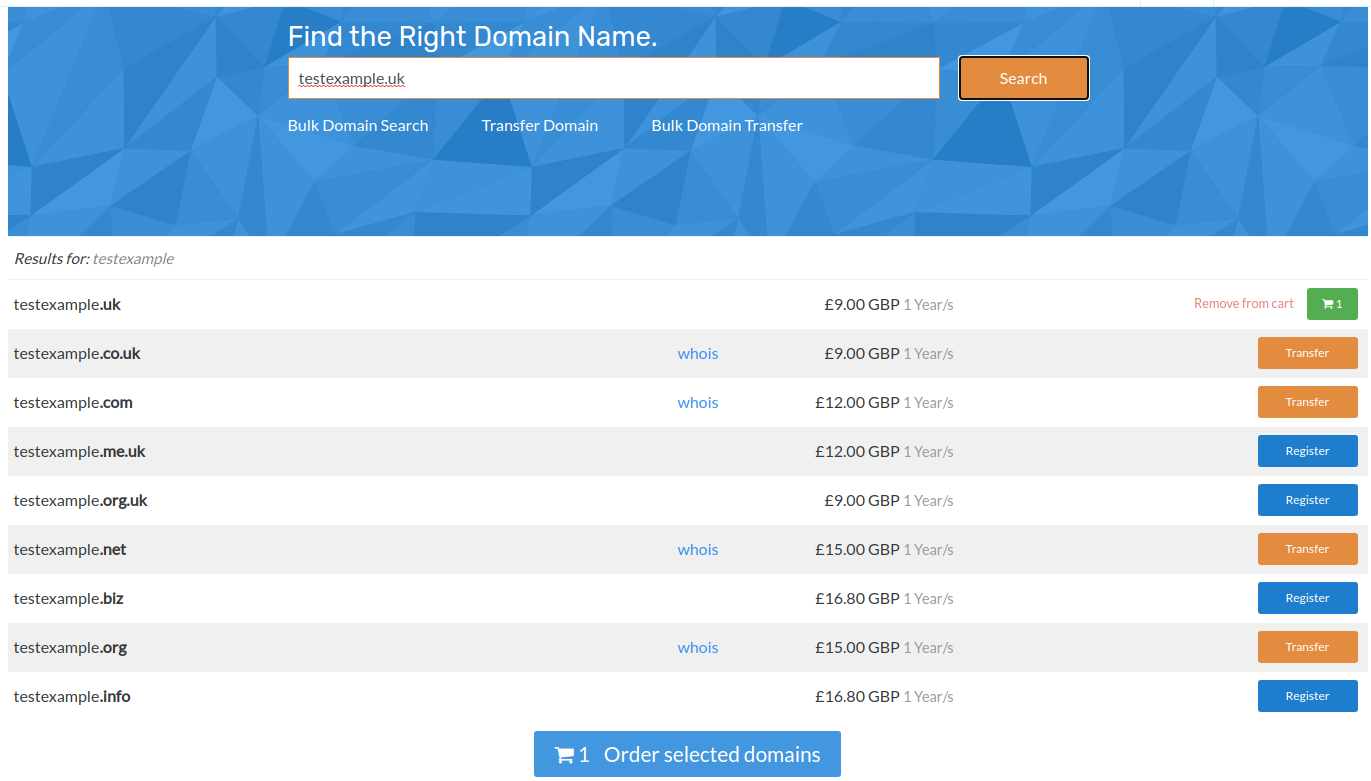 6.
Here you can select how many years you would like to add your domain. The max you can add a domain is
2 years
. Check the pricing and click on "
Continue
" button below.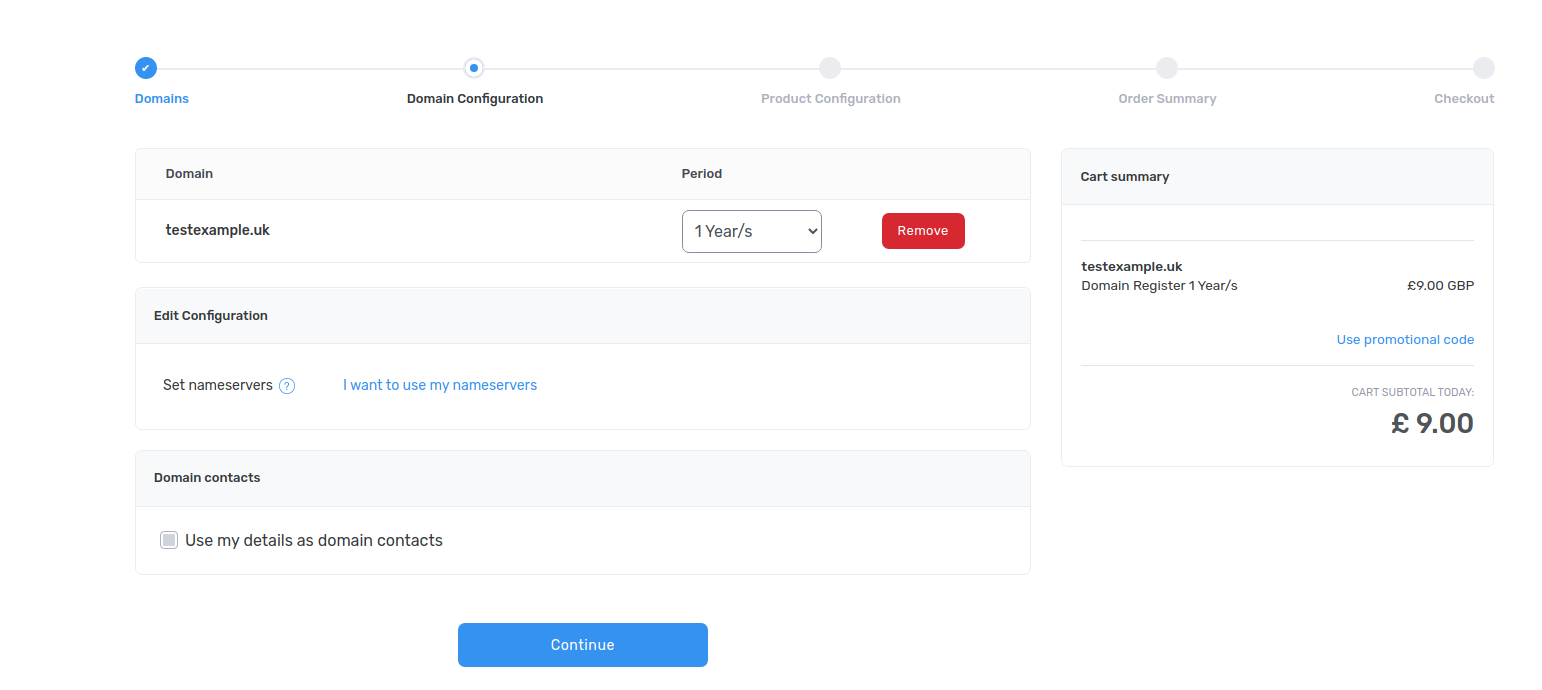 7. Now you can add your personal details under the client information section and click next.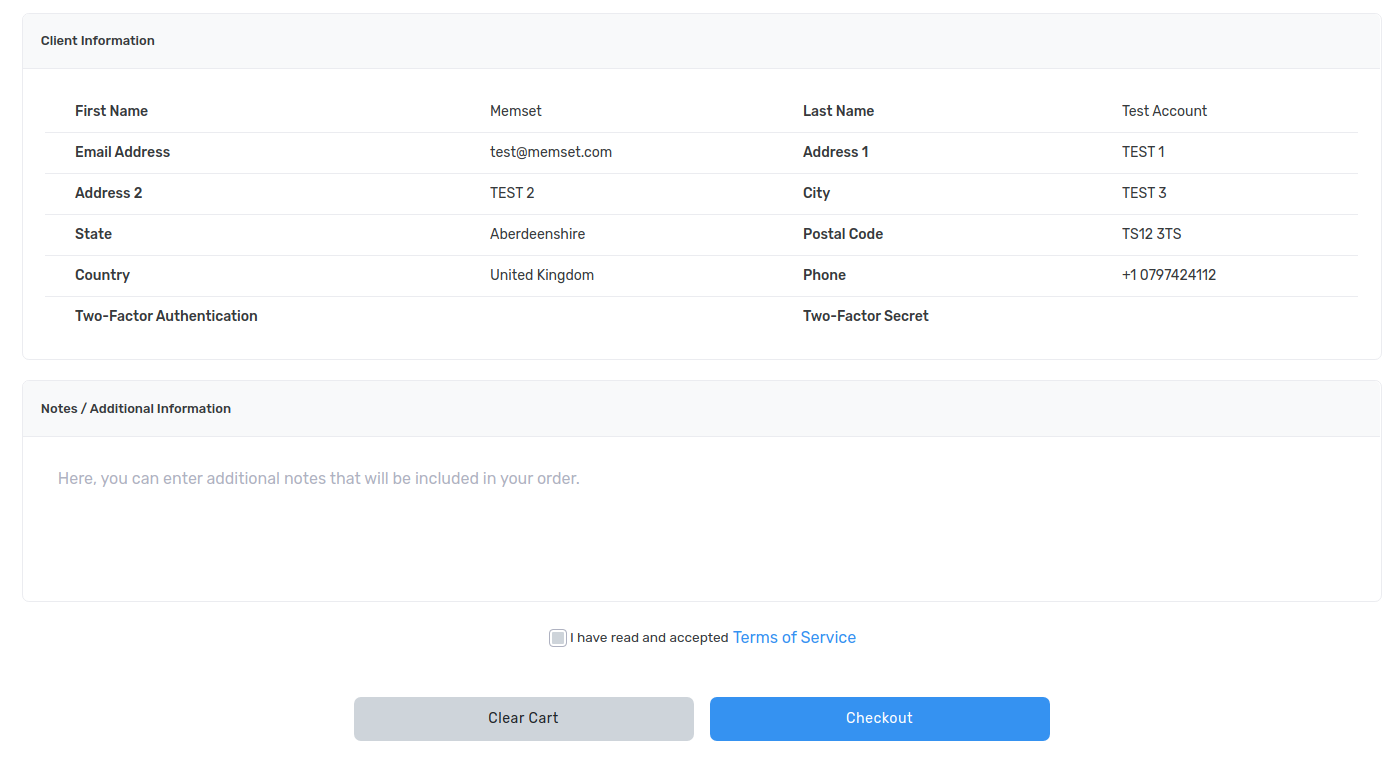 8. Now you are on the "Order Summary" page, here you can confirm and check your personal information. Accept the "Terms of Service" and click "Checkout".


9. That is all, you have now successfully added your domain.